Well I have found a few shots of a couple of my squads I had forgotten I had. These are pictures of 2nd and 3rd Squads and a couple of the command and Lady Seras.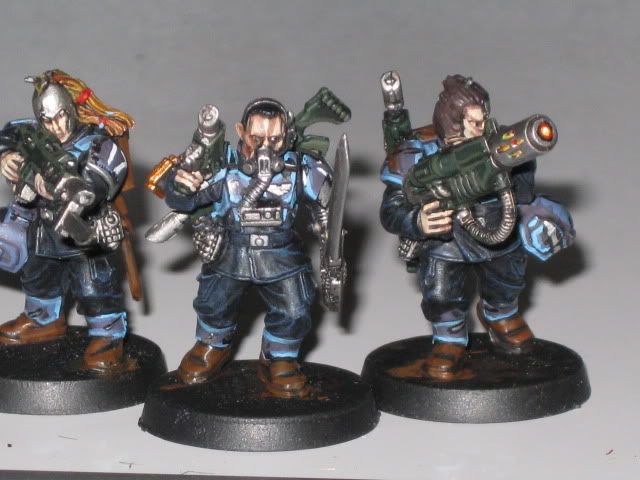 This squad has the android vox caster. Theres a few others like her in the rest of the army, adding more to their fluff around being hated by the Adeptus Mechanicus. I also made her after a Terminator Marathon so that adds to it a bit as well.
These models have since been based on Dark Art Miniatures Urban bases. These guys have great bases for very cheap. $5 will net you 10 detailed bases, a lot of my army is based on them and really adds character to the army.